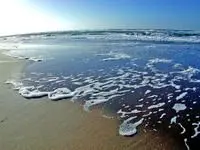 Irene Lazarus, PhD, is a licensed marriage and family therapist specializing in psychotherapy with individuals and couples, and maintains a private practice in Chapel Hill, North Carolina.

With over 30 years experience as a clinician, she is currently serving as a private practitioner working with a broad spectrum of clients. Among her areas of expertise are the healing of trauma, the resolution of depression and anxiety, support with life transitions, dream work, journaling, and multigenerational family systems. Dr. Lazarus is an EMDR Certified Therapist. She is a Somatic Experiencing Practitioner (Peter Levine's approach to the healing of trauma). She has also trained in the Developmental Needs Meeting Strategy.

Dr. Lazarus served on the faculty of the Institute for Transpersonal Psychology in Palo Alto, California for 24 years during which she taught in both the Global and Residential Programs. She authored several courses for the Global Progam including A Transpersonal Approach to Family Systems, The Psychology of Sufism, and Critical Thinking in Transpersonal Psychology.

In addition, Dr. Lazarus served as an Associate Editor for Clinical Matters for the Journal of Transpersonal Psychology between 2002 and 2008 and served as the editor of the newsletter for the North Carolina Association of Marriage and Family Therapy between 2002 and 2009. She has presented at national and state conferences and to gratuate students on transpersonal approaches to family therapy.