Welcome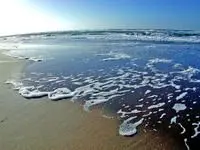 As a practical, interactive, solution-focused therapist, my treatment approach is to provide support and practical feedback to help clients resolve current problems and long-standing patterns. In a kind, gentle and compassionate atmosphere, I help clients find solutions to a wide range of life challenges and psychological issues.
Blending conventional and alternative approaches, I draw on a variety of styles and techniques to incorporate what will be most helpful for each client. I work with each client to help build on strengths and to identify and achieve life goals.

I am a Somatic Experiencing Practitioner (SEP), trained in Peter Levine's approach to healing trauma and an EMDR Certified Therapist (another effective method of trauma resolution). Additionally, I have extensive experience assisting clients in working with their dreams from a Jungian perspective, which can be a wonderful way of accessing inner wisdom. I am very interested in the healing that is available through understanding multigenerational family systems. I have taught journaling for many years.